WHITEBEARD is a Middle Grade (Ages 8-12) children's fantasy novel.
Published by Flash Knight – it is the first book by M.C.D. Etheridge & Olivia Ong.
WHITEBEARD imagines a world where Santa Claus was a pirate.
Curiously, in reality, Saint Nicholas is not only the patron saint of children, but of thieves and sailors too.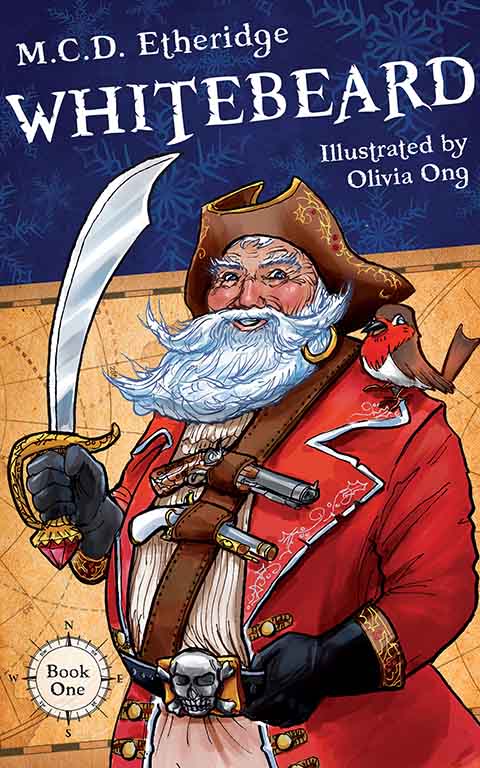 Matthew Campbell D'Arcy Etheridge is a writer and TV producer.
WHITEBEARD is his first book.
Born at the foot of the White Cliffs of Dover in the UK, he now lives on Manly beach in Sydney, Australia.
As a journalist, M.C.D. Etheridge has produced news coverage on the biggest news stories of the 21st Century.
From the Oscars red carpet, to the Australian outback, he has travelled all over the world working for Sky News and Five News in the UK and the Nine Network in Australia.
Recently he covered Harry & Meghan's wedding in Windsor for Channel Nine's Today show.
M.C.D. Etheridge is available for school visits and is certified to Work With Children in NSW.